b. Barbaiana Palio di Santa Virginia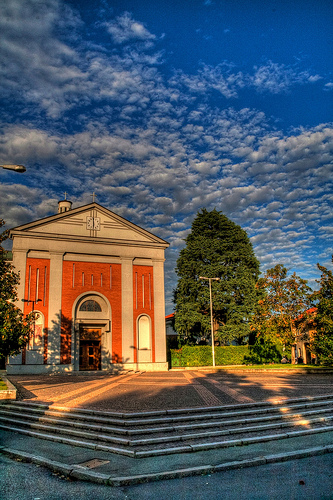 Barbaiana Piazza della Vittoria
Questo è il secondo post non dedicato a Milano, una novità per il blog.
E' dedicato al mio paese natale Barbaiana e in particolare al palio dei rioni.

This is the second post not dedicated to Milan, a new choice for this blog.
This one is dedicated to my hometown Barbaiana and in particular the "Palio dei Rioni" (Hamlet Palio).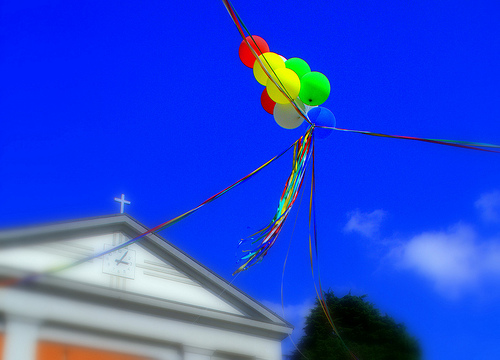 | | |
| --- | --- |
| Il Palio è una competizione di carri allegorici tra i rioni del Paese. Fu istituito da don Luigi Radice nel lontano 1965 come forma di aggregazione tra i cittadini del paese che proprio in quel periodo si erano moltiplicati a seguito della costruzione di un numero notevole di abitazioni. | The Palio is a floats' competition between the hamlets of the village. Was founded by Don Luigi Radice in 1965 as aggregation's form among the citizens, in that period they were multiplied thanks to the construction of a large number of homes. |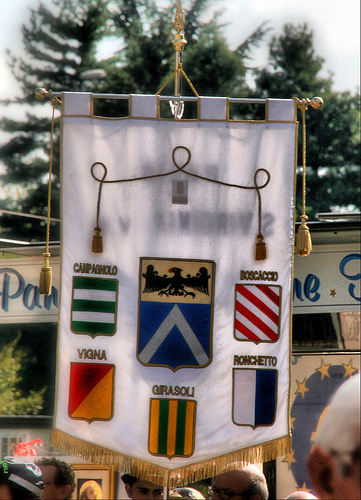 Il "Palio" viene consegnato al rione vincitore
I cinque rioni sono:
– Vigna
– Campagnolo
– Boscaccio
– Ronchetto
– Girasoli

The five hamlets are:
– Vigna (Vineyard)
– Campagnolo
– Boscaccio
– Ronchetto
– Girasoli (Sunflowers)
| | |
| --- | --- |
| I paggetti del rione Boscaccio | Santa Caterina |
| | |
| --- | --- |
| Quest'anno 2010 il tema assegnato dal comitato centrale è stato: "I costruttori di pace: uomini e donne che hanno fatto della non violenza la loro ragione di vita". | This year (2010) the theme assigned by the Central Committee was: "The peace maker: men and women who have made non-violence their way of life." |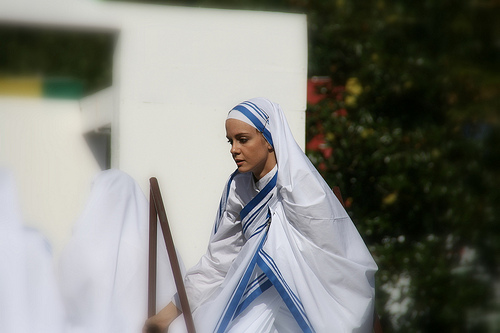 Madre Teresa di Calcutta
I cinque rioni hanno deciso i seguenti personaggi:

Rione Boscaccio: S. Caterina da Siena
Rione Campagnolo: Madre Teresa di Calcutta
Rione Girasoli: S. Francesco d'Assisi
Rione Ronchetto: Martin Luter King
Rione Vigna: Abramo Lincoln

The five hamlets have chosen the following characters:

Boscaccio: S. Catherine of Siena
Campagnolo: Mother Teresa of Calcutta
Sunflowers: S. Francis of Assisi
Ronchetto: Martin Luther King
Vigna: Abraham Lincoln
Carro Ronchetto Martin Luther King © 2010 CasCriS
| | |
| --- | --- |
| Il carro vincitore è stato quello del rione Ronchetto dedicato a Martin Luther King. | The winning float was the Ronchetto one dedicated to Martin Luther King. |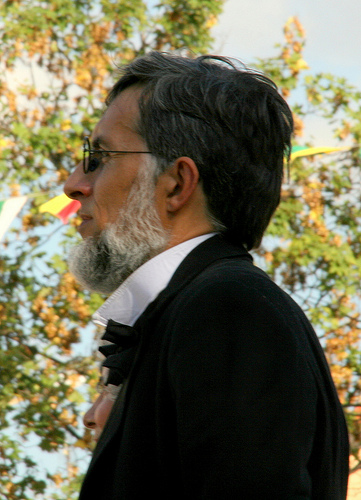 Abramo Lincoln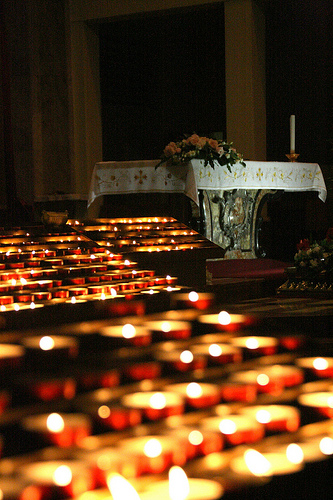 L'Altare della chiesa di Barbaiana
| | |
| --- | --- |
| Il palio è intitolato a Santa Virginia, le cui spoglie sono custodite presso la parrocchia di Barbaiana da oltre 400 anni. | The Palio is named after St. Virginia, whose remains are kept at the parish of Barbaiana for over 400 years. |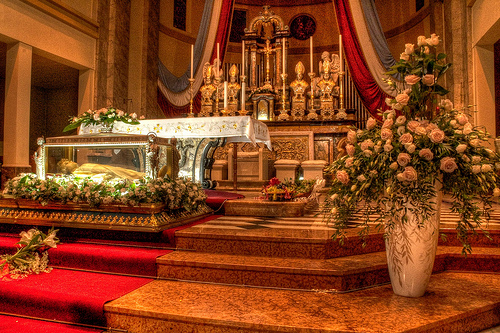 Santa Virginia
| | |
| --- | --- |
| Il corpo della Santa può essere visitato dai fedeli presso la chiesa parrocchiale in occasione della festa patronale la terza domenica di settembre. | The remains of the saints can be visited by the faithful at the parish church at the patronal festival on the third Sunday of September. |
Immagini

© 2010 Rimoldi Marco L'intero album con le immagini di questo post è disponibile su flickr.

L'immagine "Voting Right Now! © 2010 CasCriS.





Alcune parti del testo derivano da una riproduzione o una modifica del testo delle rispettive voci di Wikipedia, pertanto l'intero testo è disponibile secondo la

Licenza Creative Commons

.

Pictures

© 2010 Rimoldi Marco The complete album is available on flickr.

The picture "Voting Right Now! © 2010 CasCriS.

Some parts of the text are a reproduction or a text editing from the respective Wikipedia article, so the entire text is available under the

Creative Commons License

.