Pinacoteca Ambrosiana (# 489)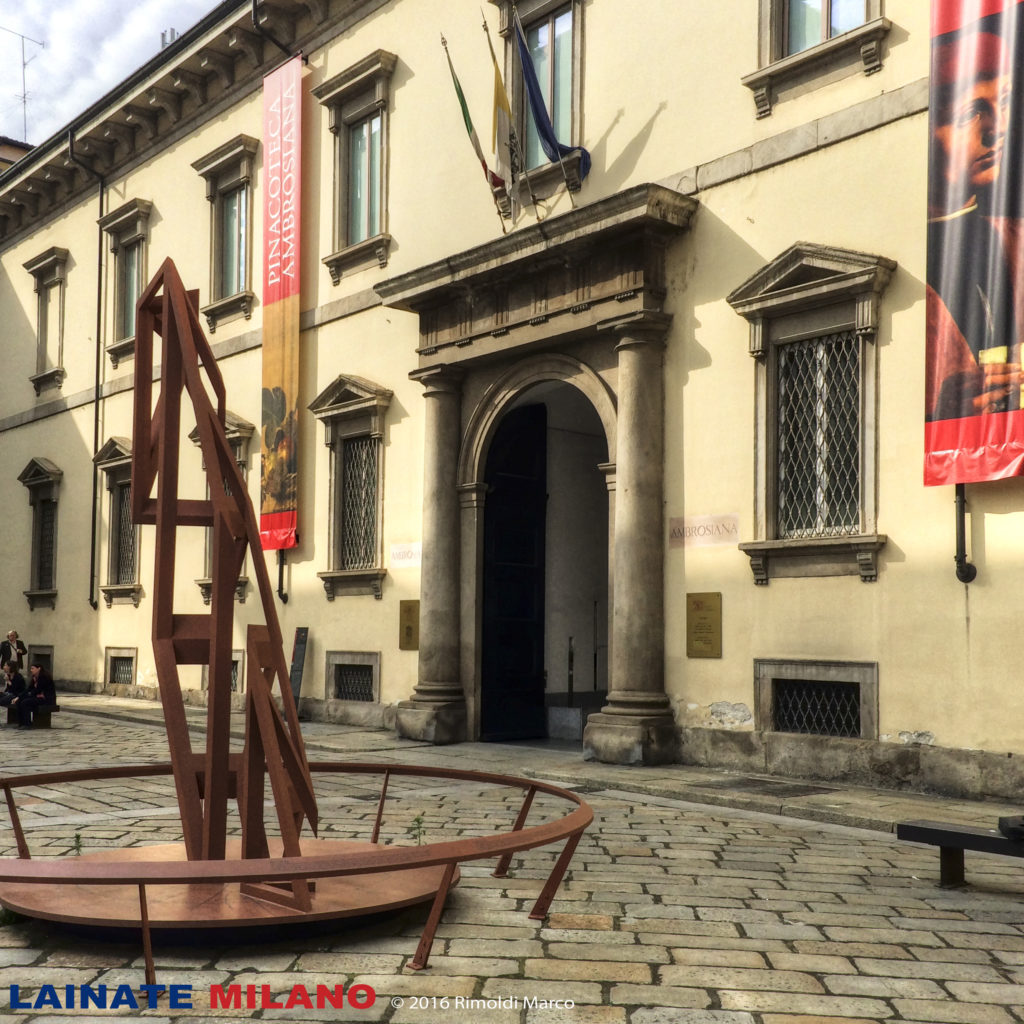 The Pinacoteca Ambrosiana is inside the Palace of the Ambrosiana in Piazza Pio XI, 2, right in the center of Milan, the Duomo stop MM.
In the early seventeenth century inside the Palace, Cardinal Federico Borromeo wished to found a great library. In 1618, after an expansion of the buildings, the cardinal decided to donate the Ambrosiana also its extensive collection of paintings and drawings. The collection, consisting primarily of works of the masters of the 16th century, formed the nucleus of what would become one of the most important art galleries around the world. In 1625 he was also opened the first Academy of Milan.
Between the 17th and 18th centuries the collection of the Ambrosiana grew further, until arriving in the 19th century for a further extension of the structure.
To date the picture gallery consists of twenty-four rooms in which you can see some of the greatest masterpieces of art history. Among others there are:
Basket of fruit by Caravaggio
School of Athens by Raphael
Musician by Leonardo da Vinci
the Holy conversation of the Bergognone;
the Madonna del padiglione di Botticelli;
the adoration of the Magi and the man with Armor by Titian;
Presentation of Jesus at the temple by Tiepolo;
Self-portrait of Antonio Canova
In addition to works by Italian authors you can also admire a rich collection of Flemish paintings. Inside the Gallery exposes sheets of Leonardo da Vinci's Atlantic Codex. For information on timetables and fares visit the website http://www.ambrosiana.eu/
The Gallery is open from Tuesday to Sunday
Open all day from 10.00 to 18.00
Last online on 17.30 hours Gallery