The visit to the Santa Barbara barracks in Milan dates back to the "FAI Spring Days" of 2011. I do not know if there will be other opportunities to visit it.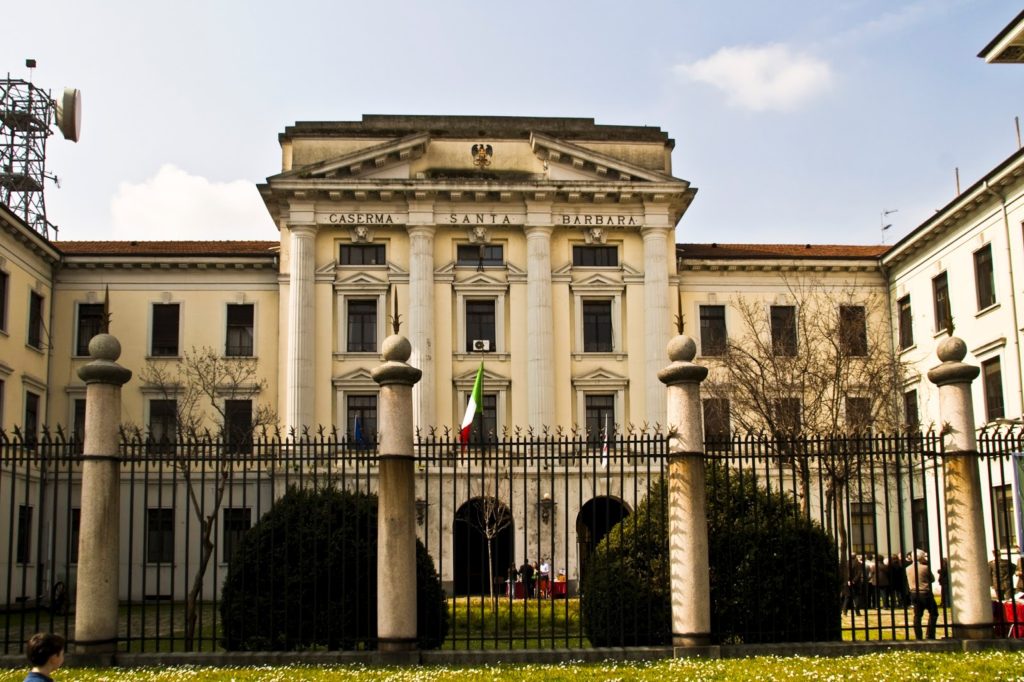 The works for the construction of this barrack began at the end of the 1st World War to give a new home to the Horse Artillery Regiment. The barrack is in the Baggio-San Siro area, near to the stadium and to the Milan fair.
The barracks was opened in the '30s, the presence of King Vittorio Emanuele III. It 'an architectural gem of those years, magnificent finishes with its beautiful squares, the buildings that recall ancient times and the magnificent indoor stables with the the Royal Stage. The Santa Barbara barrack was used exclusively by Horse Artillery Regiment (for which the barracks was built specifically) until 1934. From 1934 also the 27th Heavy Artillery Regiment Campale "Marche" stayed in until 1964.
The Commander of the Regiment Horse Artillery is also the Commander of the barrack. The Santa Barbara barrack occupies an area of 165,000 square meters, the infrastructure contained therein are protected by a perimeter wall (topped by barbed wire) bordering:
to north, via Domokos;
to south, via delle Forze Armate;
to east, via Chinotto;
to west, with via Mazzarino.
The main entrances are located on the East side, the side entrances, used by armored vehicles, special vehicles and convoys, are on the west side.