44. Be dazzled by Arnaldo Pomodoro's Sun (and remember that once it turned around)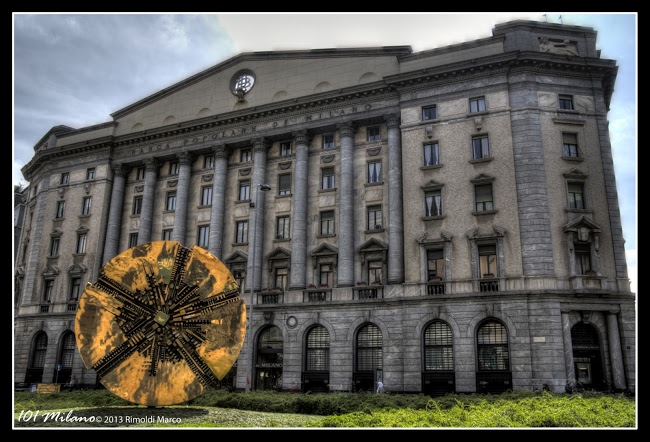 The "Disco" by Arnaldo Pomodoro is a sculpture consisting of a double circle of gilded bronze, placed on a rotating structure within a flowerbed, looking for a stark contrast between the metal sculpture and the turf. Like most of the sculpture by Arnaldo Pomodoro is a game of volumes and geometries.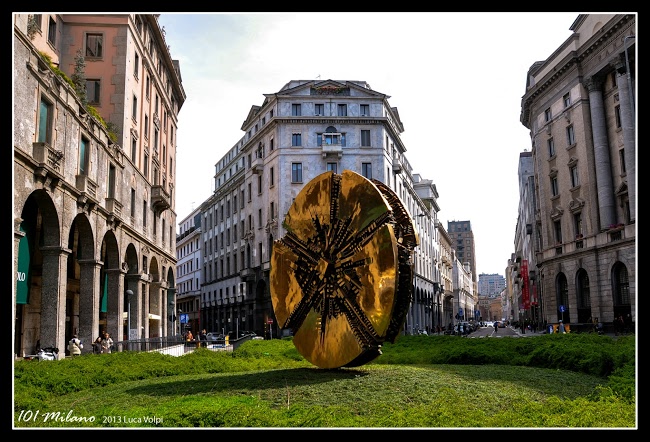 After having been for some time in Lanza, in front of the Piccolo Teatro di Brera, to allow the construction of an underground car park, the sculpture is finally returned to its original position in Piazza Meda, behind San Babila close to the Book Store Hoepli.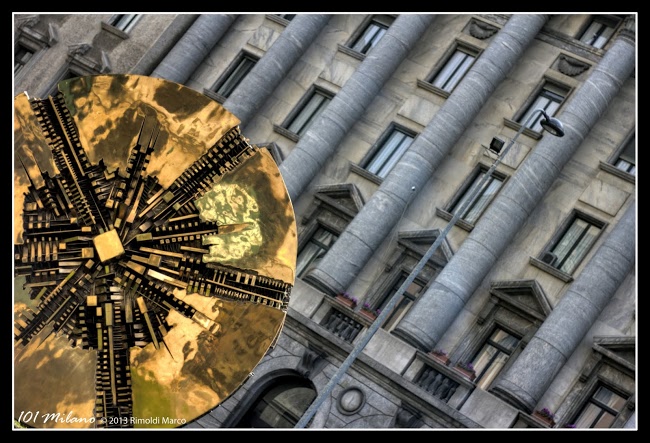 Pictures © 2013 Rimoldi Marco and Luca Volpi.
Some parts of the text are a reproduction or a text editing from the respective Wikipedia article, so the entire text is available under the Creative Commons License.