3. Touch the sky with a finger on top of the Duomo
Access to the Duomo's terraces is located in front of the Rinascente. You can go up by foot or by elevator. I decided to use the elevator, if you really want to deal with the adventure, there are 201 steps.
The tour begins with the lower terraces on the right side of the cathedral.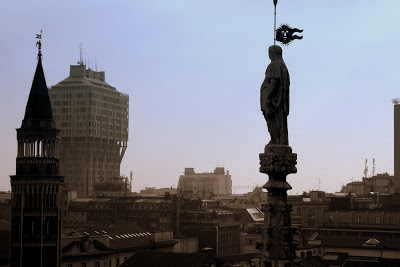 In the background you can see the steeple of the San Gottardo in Corte Church and the Velasca Tower.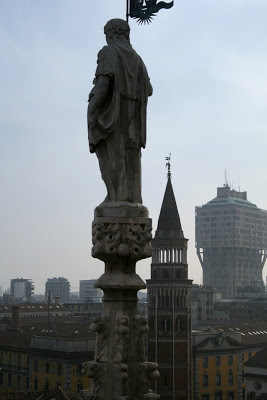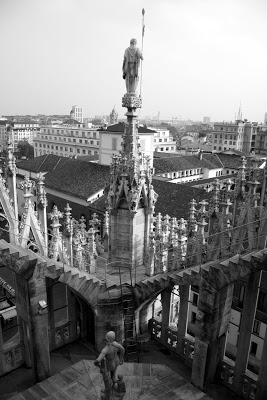 This is probably one of the most beautiful place from where take a picture of the Duomo's terraces. To go to the upper main terrace you have to pass under buttresses, flying buttresses and pinnacles.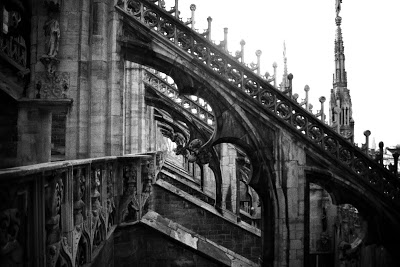 Once you passed the buttresses, it is possible to go up to the main terrace, through a narrow staircase on the inside of the facade, on the right an incredible show, the entire Piazza del Duomo at your disposal.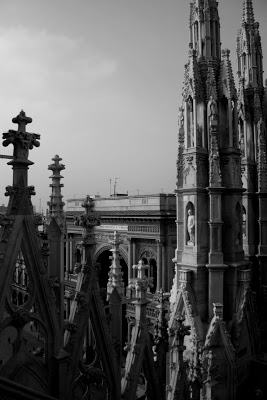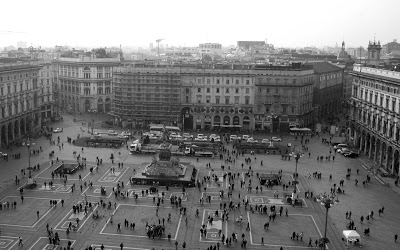 Unfortunately I did not take any decent picture of the terraces and of  the "Madunina" in particular, but it never mind, it means that I will come back again to "Touch the sky with a finger on the top of Duomo".